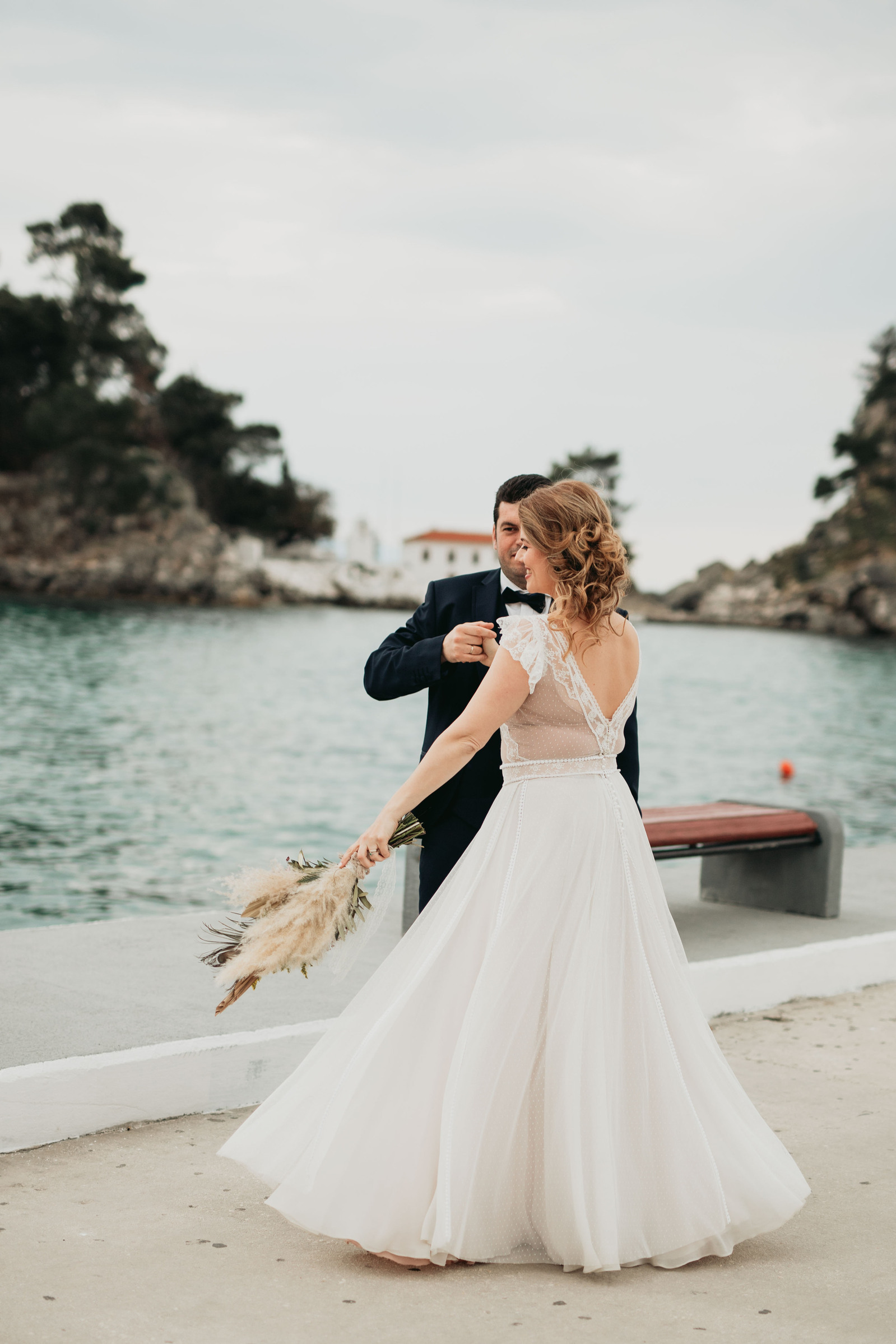 Romantic elopement in Epirus riviera - Parga
If you are someone who dreaming about a stress free elopement in Greece, why not consider an elopement at the west coast of Greece? And yes, you are not alone to dream about an unforgettable dream day on the beach and tying the knot under the olive trees. Read on how to plan to elope in Greece in 5 steps and find the photographer to capture your special day.

1. Choose the best season
Carefully consider the best season for your elopement. A few years ago summer was the best season to elope in Greece but today as the climate changes rapidly, I strongly recommend to plan for spring or fall. Another reason is that you can avoid the crowds and enjoy every hour of the day to the fullest. From the middle of April to the end of June for spring - from September to the beginning of November for autumn are perfect months according to my experience.
2. Hire a planner
Hire a wedding planner can be a good idea if you have above of 10-15 guests. That can be a local planner or one with great experience and speaking Greek of course. If you have fewer guests I recommend you to find a photographer who offers planning in their packages. It's definitely making your planning easier and it's a budget friendly solution. I for example offer different tailored made packages for my couples from one to three day experience.
3. Choose the location
Choose a unique location for your ceremony and photoshoot. Greece is full of beautiful places for these kind of events. Some locations are more expensive than others. Santorini, Mykonos and Rhodes has been the most popular the last decade but believe me - there are plenty of islands and locations in the mainland with great views for your elopement. The photos in this post are from Parga in the west coast of Greece. A picturesque little town with a beautiful fortress and a view towards the Ionian Sea, check out all the pictures of this gallery here.
4. Hire the vendors
Hire vendors who align with your vision. Your photographer or planner will help you to find the local vendors you need for your elopement. When it comes to the photographer choose one who have experience from the location and is specialised to intimate weddings and elopements. You may also consider to hire a videographer to capture your dream day on film.
5. Add some adventure
I recommend you to consider to add some adventure to your elopement. This will give you an extra element of excitement of your wedding day! I can guarantee you that the pictures will be stunning and help you create lasting memories - that can be on a special secluded beach or hiking around the mountain villages. Anyway I can assure you that the time will fly during these days - so make some time for memories and rest! Check out my elopement packages here.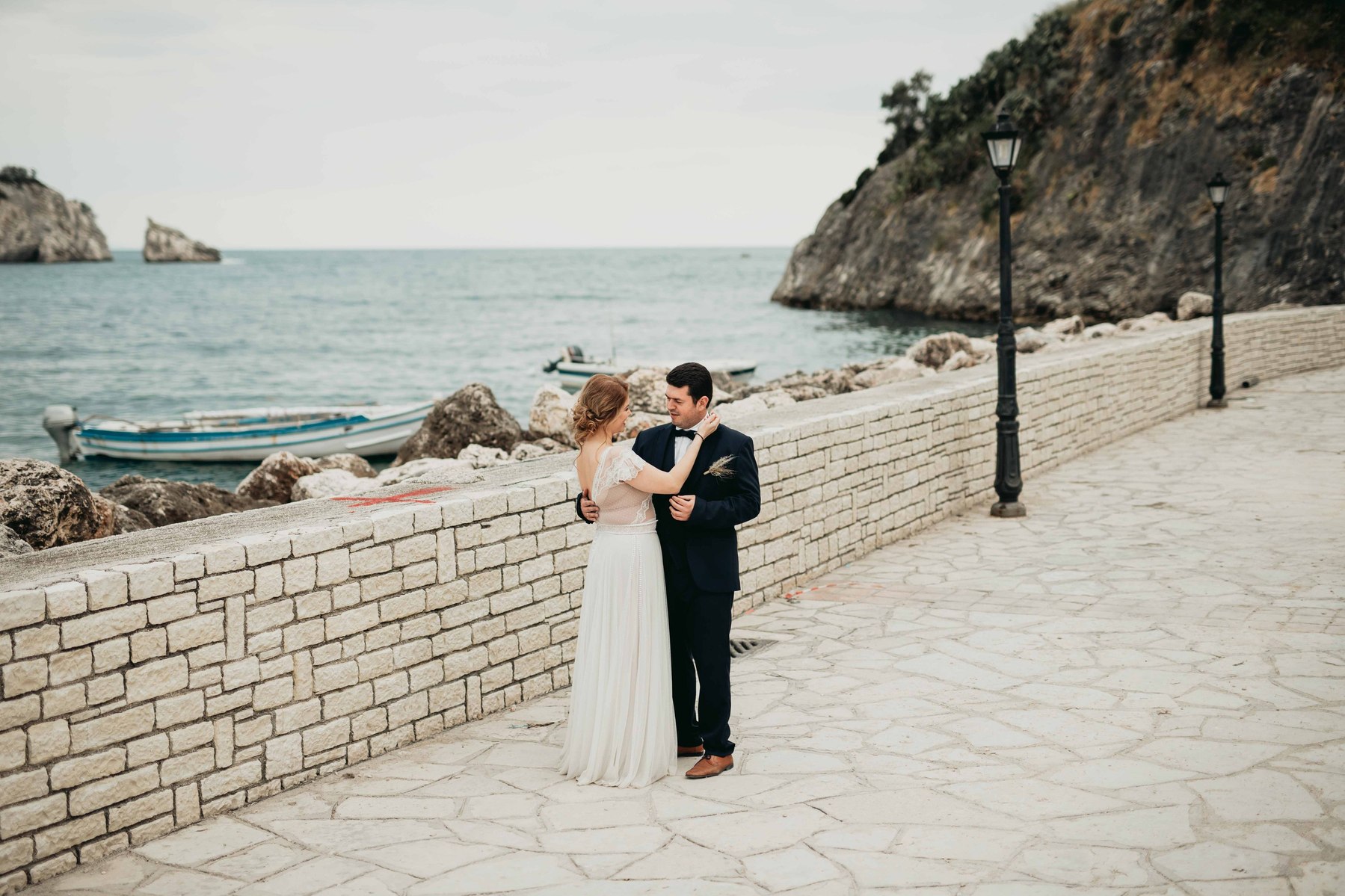 Parga elopement vendor team

Photographer: Photogridbyme
Location: Parga, Greece
Planning and design: Photogridbyme
Flowers: Okipostisedem
Dress: Crochelle Atelier
Menswear: Kaliakatsos
Makeup: Stella Drakou
Couple: Caterina + Fotis
If this elopement story has sparked your desire to elope in Greece, but you need help figuring out where to begin, don't worry. I've got you covered. Book a free discovery call with me here.