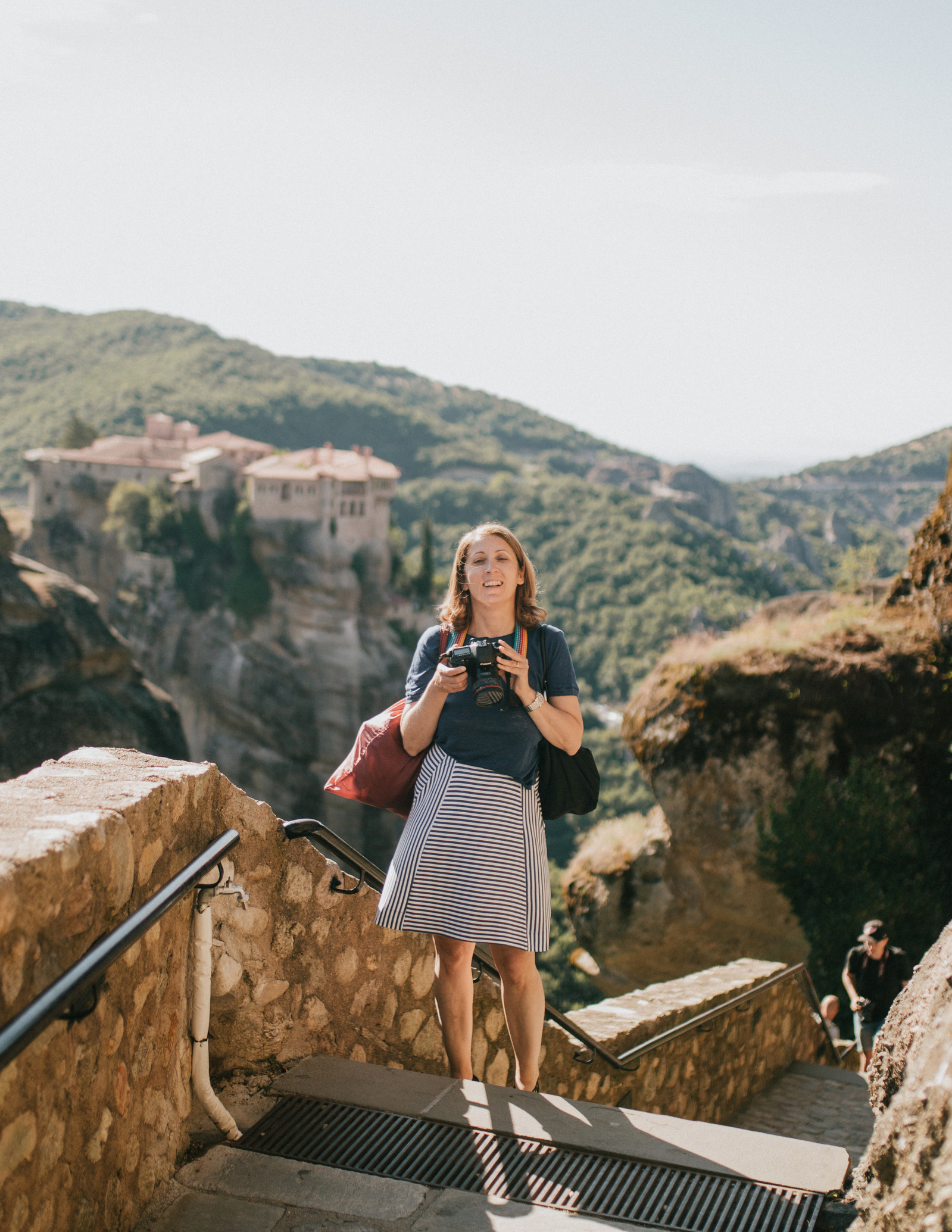 Thank you friends, followers and my big Greek family without you, the place in the finals of Apollos contest for travel bloggers, would not be possible. The final vote was really exiting until the last minutes!
The winner of the contest is the blog New York – My Bite of the Big Apple congrats Anna!

So here I am in this photo captured by my daughter Kyriaki when we went to a photo trip to Meteora in the region of Thessaly. You will find my photos of this divine place here. I love to explore new places. My first trip abroad I already did as one year old, when I accompanied my father and aunt to Stockholm in the 60's. Since my first trip by train to Stockholm, there were many trips and stays in Greece during my childhood. When I went to high school I dreamed of traveling to other countries. But in recent years, I dream of of places in Greece that I have not been to.
Living today in Stockholm with my hubby. My girls are the young ladies who encouraged me to develop the blog and I am now looking forward to write more stories as I want to inspire you to dream about places you have not been to in Greece. I hope to snap new photos real soon and publish them here together with my stories and traveltips.