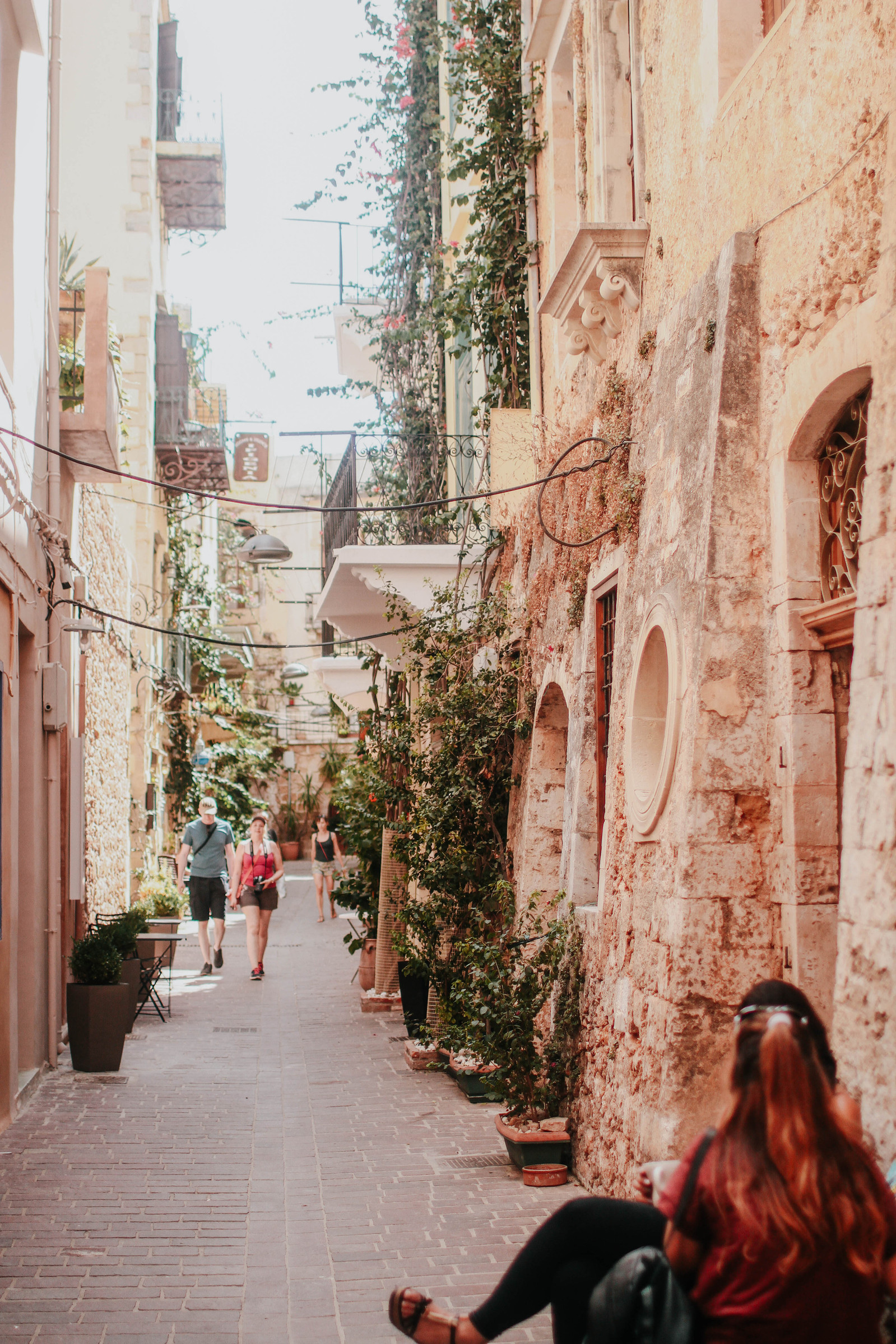 Many of my friends and neighbours in Sweden rent their own car and travel around Crete. And often they ask about greek food and where we eat during our holidays. So here are my best food trips around the area of Chania. Don't miss the opportunity to explore the area if you are fond of the gastronomic culture. Cretans love their soil and produce everything from wine to honey…
Greek food
Did you know that the cretan cuisine differs from the rest of Greece? If you plan to visit Chania this year and love greek food do not miss to do some nice food trips while you are there.
A Swedish travel agency listed the list of ten popular Greek meze in their last campaign about Greek holiday dreams. And yes there are many options to choose when you are at the Greek restaurant….
Manouri med koukounari Greek cream cheese with pine nuts.
Fasolakia Cutting beans braised in tomato, onion and olive oil.
Saganaki In short, a piece of deep-fried cheese.
Midia Green mussels on a rice bed. Grilled with garlic butter.
Dolmathakia Wine dolm filled with rice, nuts and various spices. Also works to eat hot and cold.
Feta med meli Filo dough filled with feta cheese, topped with honey and sesame seeds.
Taramosalata A spread made of fish rum, olive oil, lemon and potatoes or bread. Perfect to put on a piece of bread.
Pantzaria Citrus marinated beetroot with feta cheese and roasted sesame seeds.
Gigantes Beans in tomato and olive oil.
Saligaria White wine Sautéed snails filled with garlic butter.
Culinary trips
Chania town
Leave your hotel or accommodation and walk in the old town and the port of Chania. Old town with its charming Venetian style. Here you will find a good offer with restaurants with a lot of Greek food. My husband and I were delighted with a small fish restaurant at the harbor. At Stelios Psarotaverna, Akti Enoseos, you will find fish and seafood on the menu.
Visit a winery
Manousakis Winery, Vatolakkos Chania. In the village of Vatolakkos you will find the wonderful vineyard Manousakis. This is the story of Theodore Manousakis who leaves his village as 11-year-old for America. However after many years away from Crete he returns 50 years later to plant his first vineyard in Vatolakos. And the rest is history. Book a tour to learn and taste the vines and enjoy the food in the restaurant.
Milia
Milia restaurant, Vlatos, Chania. Another amazing story about the medieval village Milia which once was abandoned and now refurbished to a mountain retreat. Here they cultivate and harvest organic products. Further more the restaurant serves Cretan dishes such as organic vegetables, baby goat and lamb dishes. The village is located near the village Topolia.
Olive oil tour
You see olive trees everywhere in Crete. And a lot of olive oil is produced here. We visited TerraCreta's facility in the Kolymbari area. In addition you can book a tour and learn about olive oil and taste the different varieties. I didn't know much about olive oil until we visited the facility, recommend it!
Elos village
Elos village, located 60km from Chania, on the way to Elafonissi, is known for their chestnut trees. During October you can buy chestnuts at the village stores and they make tasty dishes with chestnuts as well. Probably the best village in the area, it has the best restaurants and food according to my opinion.
Did you like this post? Follow me on Instagram and get an update when I post a new blogpost.